1/6
Research
You can't have a lemonade without the glass, and you can't have a design without research. We put on our Sherlock hats and conduct user research & competitive analysis - to establish user needs.
Deliverables
Competitive analysis
UX audit
User interviews
2/6
Plan
Just as you determine how much water you'll need for the lemonade, it's important to determine the plan of action before designing. Planning gives us a clear direction of what we need to do to move forward & avoid any mishap.
Deliverables
User stories
User flows
Red routes
3/6
Explore
This is one of our favorite parts - getting to brainstorm with our team and explore our creative options. We set the right tone for you and your user - basically seeing how much juice we can add to the lemonade to make it perfect.
Deliverables
Brainstorm
Sketch
Wireframe
4/6
Create
As much as everyone would like us to jump to designing - this is where we truly start bringing our ideas to life. We apply all our research, planning, and exploring on the screen to create prototypes that sweeten the drink.
Deliverables
UI design
Visual design
UX writing
5/6
Delight
Just sweetening the process with design is never enough. We add a cool touch of delight with micro-interaction and micro-copy. Result? Making the design deliver an 'Aha!' moment, just the way a cold lemonade does.
Deliverables
Micro-interactions
Transitions
Microcopy
6/6
Analyze
The process never ends with just making the lemonade. We test it to make sure we have got it right. This testing includes A/B testing and usability testing, among others, to see if we need to make any adjustments.
Deliverables
AB test plan
Usability testing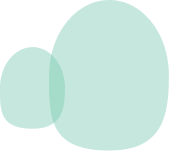 POV: You are a project
Shhh, our stakeholders didn't approve this
---