User research for satisfaction
Understanding the end user to design a tailored product
Know More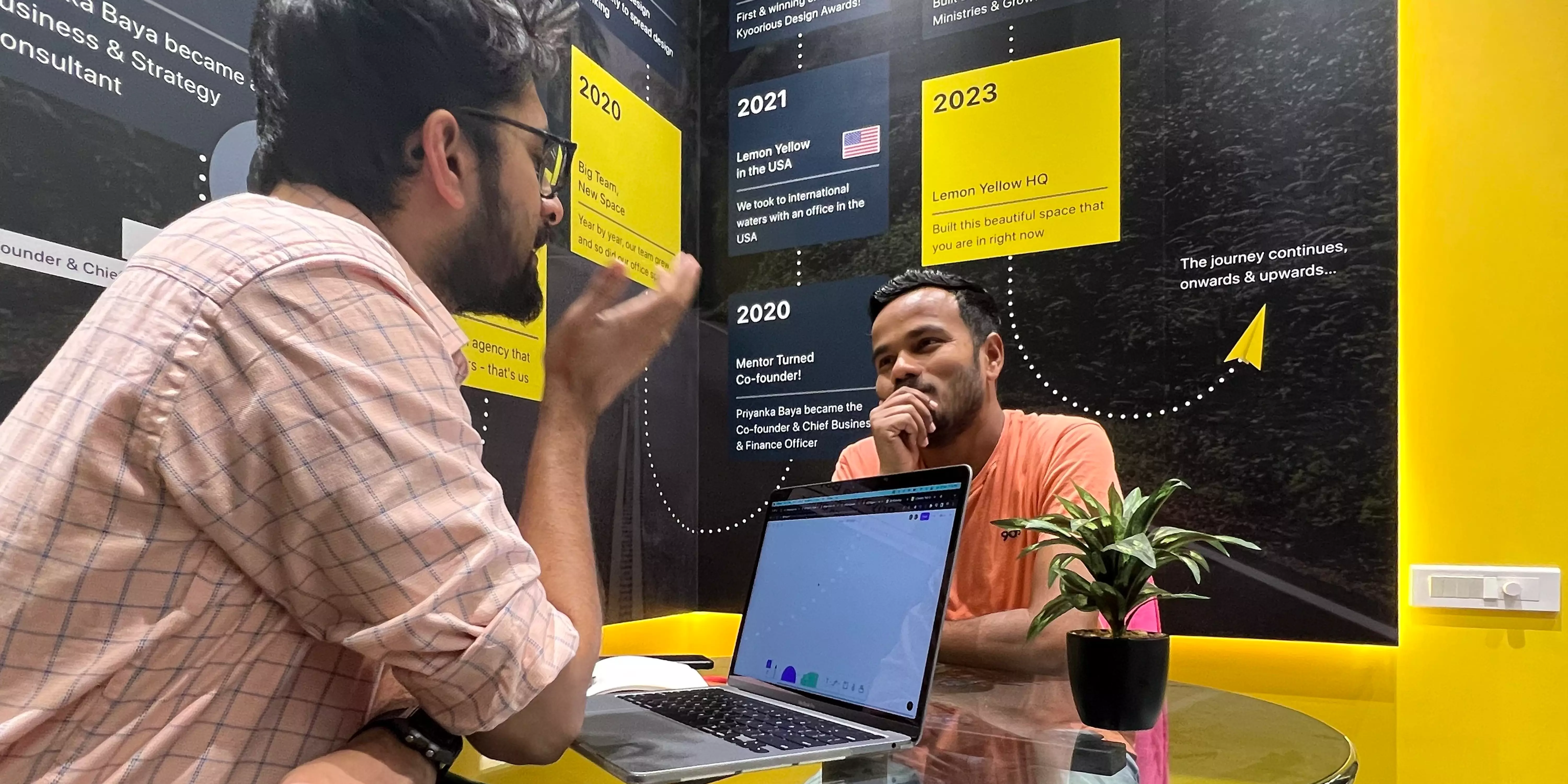 User research in progress
User research is conducted to understand your users' needs, analyze their behavior, and understand their pain points so that you can solve them with your product. It helps designers to design with focus.
Types of user research
Qualitative Research
Know More
The most reliable of user research methods, qualitative research is also known as primary research. Qualitative research employs methodologies that give you opinionated data on how your users think & behave.

Benefits
Gives a clear user perspective
Unbiased, direct data
Creates product credibility
Provides clearer insights

Suitability
Understanding diverse users
Identifying user needs
Creating a user-centric experience

Expectations
Scope-based timeline
User interviews
Card sorting
Usability testing
UX report
Types of user research
Quantitative Research
Know More
A useful method to conduct research in huge numbers, with a quick turnaround time. It is used to get measurable data that supports the claims of qualitative research. It gives you data in numbers.

Benefits
Helps you find patterns
Provides statistical data
Helps avoid ambiguity

Suitability
Gathering large data
Small & quick timeline

Expectations
Scope-based timeline
Surveys
A/B testing
UX report
Decoding user research
The long yet essential process of understanding your users
---
Understand
Discovering what is useful (or not) for your users.
Explore
Testing your users' behavioral & attitudinal patterns.
Analyze
Reviewing the findings to provide user-centric solutions.
User research helps you design for success. After all, it's users who are going to use the product you are designing with us. If it doesn't suit their needs, it fails to serve its purpose. User research helps to define that purpose.
Frequently
Asked
Questions
Don't worry, we have answers
---
A product may have many features or offerings. Categorizing it for the users' benefit so they can find what they are looking for, as easily & effectively as possible, is what determines good UX design.
Card sorting is one of the methods that help in defining an information architecture that bridges the gap between stakeholders' and users' needs. In card sorting, different features/offerings are labeled individually. Then users sort these labels into groups as per their understanding/convenience.
Card sorting helps us understand users' mentality and design a product that suits their needs.
Simply put, A/B testing is a pure quantitative research method where users are shown two versions of the product's design - could be something as small as a CTA or it can be an entire page - where the data is generated on which version they prefer.
Think of A/B testing as users' approval of your designs.
There are two ways in which we get the data to conduct user interviews. One is where the client provides us with their database of users. We contact these users to schedule an interview for UX research.
The second is where the client lets our expertise and network do the job. This is where, according to the project scope, we reach out to potential users to conduct the research.
The data collection for user research depends on the project's scope & requirements.
Of course, you can. If you need user research data that is both qualitative & quantitative, we can create a strategy that involves and captures both. We can always decide on the methodologies based on your project's scope and curate an offering that best suits your needs.