Industry Insights - What is Customer Experience (CX) Design?
Amit Bhambere • March 1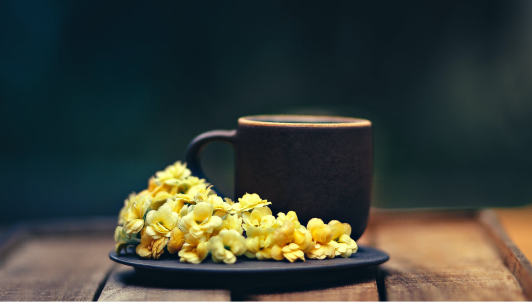 In another edition of difficult-to-grasp design industry terms, we are back again to discuss another area of experience design - Customer Experience.
It often leaves designers and agencies alike in confusion, but considering it's the most crucial part of your brand's success, we are going to simplify it for you. With a case study. Ready?
You must have heard the term brand tone, brand identity, or brand personality. Or clients saying, "This doesn't go with our brand's image." All of this - brand tone, identity, image, personality - is CX design. CX is, in essence, a wholesome process where you have to determine all the touchpoints between your brand and the customer and design a strategy that puts forth the best experience for them, at every single point.
Let's start with that case study.
Unless you have been living under a rock, we all know what Netflix is - a video-on-demand platform that offers original as well licensed content to its users. With a wide offering of web series and films, Netflix is becoming the talk of the town. Why? Because of its CX design. Apart from its website/application that crosses one limit after another in user experience (UX) design by constantly innovating the user interface (UI), Netflix has created both an offline & online presence so wide that it's almost everywhere. (We'll also tell you how CX is different from UI and UX, so don't worry.)
From huge roadside hoardings, brand collaborations (Spotify and Swiggy to name a couple) to social media marketing, Netflix has designed a CX that leaves no stone unturned. CX design is a constant, ongoing process that offers a medium for you to always remind your users about your brand. That's the specialty of CX design - if done well, it not only creates awareness of your brand, but also ensures conversion and retention.
CX design focuses on forming strong links between customers and brands. The old adage of "The customer always comes first" is the essence of CX. You need to understand and adapt human-centered design first and apply it to every channel of interaction your customer has with your brand - be it online or offline. It can be your website/application, social media channels, offline marketing, direct marketing, email, customer service channels, or any other medium that allows you to interact with your customers. You can have an amazing social media presence but if your customer service delivers a bad experience to users, they are always going to remember that moment of bad experience. They don't care which product it comes from, they care that it was your brand.
And that's the major difference between CX and UX. UX is about how a user experiences a particular product. UX only focuses on the experience users have while using a particular product. Let's go back to Netflix for example. Netflix is a brand, and the Netflix website is one of its products. The experience you have using just that website is UX, and the experience you have with using/consuming everything related to Netflix is CX. While UX designers focus on delivering a good experience for a product or service, CX designers have to think and plan for all the products and services offered by their products. In short, UX is a tiny part of the huge plan that is CX.
A study had predicted that by the end of 2020, CX would overtake price and product as the key brand differentiator. Turns out it's true. So if you are looking at a strategy for your brand's success, CX design is the way to go.
---